Rss feed
NJ CORONAVIRUS CASES TICKING BACK UP
Thursday, 01 January 1970
JULY 17, 2020New Jersey's coronavirus death toll rose Thursday to 15,665 known and probable fatalities with 176,501 total positive tests, while the state's transmission rate crept up to the critical benchmark of 1, according to the state's data. FULL STORY: https://www.nj.com/coronavirus...
BILL WOULD GIVE MEDICAL CARE FOR FIREFIGHTERS' PFAS EXPOSURE
Thursday, 01 January 1970
JULY 16, 2020 Any firefighter exposed to "forever chemicals" in the foam used to extinguish fires on military bases who becomes ill would get government-paid medical care under a bill introduced in Congress Wednesday. The ''Protecting Firefighters from PFAS Act" that Rep. Dan Kildee (D-Mich.) will introduce would fill a gap that could leave civilian firefighters without health care, Kildee told Bloomberg Law. The bill would guarantee both military and civilian firefighte...
CORNHOLE TOURNAMENT & FUNDRAISER
Thursday, 01 January 1970
The South Amboy Fire Department is hosting a Cornhole Tournament & Fundraiser to support Middlesex County Fire & Rescue Academy IAFF Local 3527 member Mike Coman and his battle with metastatic kidney cancer. Please use the attached form to register as a team or to donate to the event. https://www.facebook.com/PFANJ...
Winslow Township gets largest cut of aid for NJ firehouses
Thursday, 01 January 1970
JULY 10, 2020Fire departments across New Jersey are benefitting from nearly $473,000 in grants from the federal CARES Act. The Winslow Township Fire Department and Camden County IAFF 3249 members received the biggest cut. FULL STORY: https://b101philly.radio.com/p...
$900,000 GRANT AWARDED TO PERTH AMBOY FOR NEW FIRE BOAT
Thursday, 01 January 1970
JULY 11, 2020 The Department of Homeland Security with FEMA has awarded the City of Perth Amboy with two Port Security Grants. The Perth Amboy Fire Department has been awarded $900,000 towards replacing its 15-year-old fireboat, Marine 5, with a new, greater capacity fireboat. FULL STORY: https://pallone.house.gov/medi...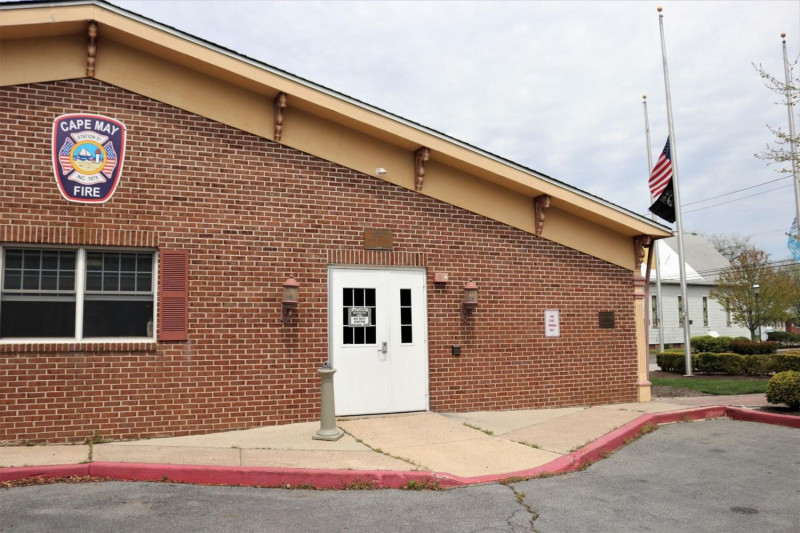 BOND FOR CAPE MAY PUBLIC SAFETY BUILDING LIKELY TO GO TO VOTERS
Thursday, 01 January 1970
JULY 10, 2020 The final word on whether Cape May will see a new multimillion-dollar public safety building, including a new headquarters for the City of Cape May Fire Department, will most likely come from the voters. A petition drive has gathered enough signatures to put a referendum on the ballot in November. FULL STORY: https://pressofatlanticcity.co...
Mayday Events on the Rise During COVID-19
Thursday, 01 January 1970
JULY 10, 2020 Mayday events have increased 35% during the COVID-19 pandemic and recent civil unrest, according to Don Abbott, former assistant fire chief of the Warren Township (Indiana) Fire Department, who has pioneered the study of thousands of Mayday events, including video, radio traffic and surveys dating back to 2015. Abbott and his team of researchers studied Maydays reported by career departments over the 13-week period ending July 4, 2020. Their findings provide valuable in...